Yes, "Register" is my real last name.
I know the pain of being priced out of my neighborhood or watching childhood memories fade under new construction. Yet, I feel pride in seeing my home county become a powerhouse of the south and the economic engine of North Carolina.
I grew up in the Mecklenburg County in the same Charlotte house that my mother was raised. I was here when Hurricane Hugo took our power, the Panthers made their first playoff run, and Stephen Curry lead Davidson within one shot of the Final Four. Mecklenburg County isn't just my home, it's my family.
This is a unique moment for Mecklenburg County. We have a district for the United States House of Representatives that lies solely within our borders. Is it not fitting that we have a Representative that grew up using our airport, has sat in our traffic and has survived biking our streets?
From the Mecklenburg County Vietnam Veterans Memorial near Uptown Charlotte to Cornelius' 9/11 Monument, we honor America's heroes. Huntersville, the home of NASCAR champions and Pineville, the birthplace of our 11th President, prove that success has and continues to live in our district.
Early voting is underway and the final day to cast your vote is Tuesday, May 8th. For the last year, we have marched in the streets, not it's time to march to the polls. Your voice is heard best through the vote that you cast.
I humbly ask for your vote.
– Patrick Register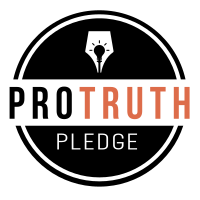 I signed the Pro-Truth Pledge:
please hold me accountable.